Are you in love?
The love meter helps you find the percentage of love and harmony between you and your beloved. Just type in your names and you will see your daily potential.
Real Romance is Better with Love Meter Results
When you want to answer a question about romance, you might want to consider using a love meter. This is a fun way to find out how strong your romantic feelings for another person actually are. 

Are you really right for each other? Will your love last in the face of all odds? Is now the best time for you to make a commitment? Why worry about these questions alone when the love meter can help you find out the truth in just a matter of minutes? 

Discover if you should try to rekindle an old flame. Use the love meter to find out how strong your connection is with your newest partner and erase all doubt about old romantic rivals.

The amazing love meter delivers results that might shock you. The results might surprise both of you. One thing is for certain: you will never be bored by the answers that you get. 

The analysis begins when you enter your name and the name of your sweetheart. Your questions will be answered based on numerology techniques. In moments, you will have discovered how much true passion and romance exists between you and your beloved. 

You are free to explore the mystical world of numerology through the love meter. Change the spelling of your name. Use a nickname. Create special names for you and your lover. Each time you make a change, be sure to check the love meter and view the results. If you and your lover are having disagreements, the problem may be due to a lack of harmony between your given names. A slight change in spelling or an abbreviation of your name might resolve some of the conflict; it's certainly worth a try. 
Lenormand Reading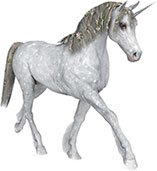 Cartomancy online and free
The love meter is always available online and you can find out how compatible the two of you are in private. It's up to you how you use the information, but the results you get are sure to be intriguing and fun. Instead of wondering if you have found your one true soulmate, the love meter will tell you exactly how compatible the two of you are as a couple. 

Amaze yourself. Amaze your lover. With the love meter you are certain to shock your friends with your new insight and understanding about romantic relationships.
Comments
ABAHO EMMA - 2014-04-24 12:52:41
I lyk this
Kriya - 2014-04-27 06:56:37
This is a awesome way to knw how much u people love each other...:)
Ejura - 2014-05-08 19:32:28
Love metre really helps
pavithra - 2014-05-30 07:37:58
I LOVE U MY NIPUNI...UMMMA..
subhajit sarkar - 2014-06-08 04:22:08
this is wanderful
Keerthika - 2014-07-01 08:23:30
Its so nice
James - 2014-07-02 17:46:30
Nice
Mahendra kumar T S - 2014-07-02 18:12:43
HI,,,I THINK THIS IS THE RIGHT WAY OF LOVE PERCENTAGE CHECK IT.
Betty - 2014-07-07 07:34:07
I don´t believe your love meter. It jumps around to much in a day
Komal - 2014-07-21 13:36:41
Love meter result is useful.
Sunny - 2014-07-24 08:36:26
I like this game
Sunny - 2014-07-24 08:36:26
I like this game
angel - 2014-08-01 18:41:33
this is fake. other ones say 90 and above!!

madissyn - 2014-08-05 04:40:21
hi im madi this so cool
akshay parmar - 2014-08-13 17:51:48
i can't belive it
barb - 2014-08-20 22:00:48
it says we are a match - but i find it hard to believe he neglects me so much
Max Richardson - 2014-09-20 13:31:58
This has surprised me a lot,this girl I like at school has been acting strange when around me at school(middle) so I came here and got an 84%,I think she might be my girlfriend if I can ask her out without breaking into a nervous sweat
sindhu - 2014-09-21 20:58:52
Really its very interesting game.Best wishes
YASIR - 2014-10-12 17:59:44
AMAZING...
david - 2014-10-23 12:06:27
it is good way to got fun
berina gomez - 2014-11-07 06:17:59
good to falling in love
ojaswani - 2014-12-14 19:54:39
i lyk this
ashutosh chaudhary - 2014-12-19 17:47:06
How do i know that i am in love or not
eshika - 2014-12-31 11:22:05
best site to find love......I realy salute this site
Jisan - 2015-01-19 10:36:04
I like this love site
sandaru indumina - 2015-01-30 08:03:23
i love you dilshi. my love is true
jhangrella - 2015-02-11 14:51:16
i am mad in love
liers - 2015-03-03 15:26:20
this is all a lie
oluwaseun - 2015-03-08 21:45:18
nice one
shailesh.singh - 2015-03-31 05:58:31
Love metar is true
nidhi - 2015-04-14 08:23:17
I don't believed it because after my result he hates me n he left me he dumped me but its ok
wajahat hussain - 2015-04-29 15:41:51
That's good one to find love%😊
Lily - 2015-05-06 00:21:22
This is nice
kim - 2015-06-25 10:57:51
Is this "love meter" even telling the truth??!!

kimmyz - 2015-07-13 03:34:33
Is this telling the truth or nahh
shiya - 2015-11-01 18:26:00
I love you my dear life ..
My strength ..
My cuttuu..
I love ashu..
Mmmmmuuuuaa..

Angie - 2016-03-18 13:22:05
Can you tell me why my laptop has the love meter at 98 and my smart phone has the love meter at 58? My smart phone never goes above 58%
M.rodriguez - 2016-03-27 01:30:44
I get conflicting meassages
Aish - 2016-05-01 14:20:19
Good
stella - 2016-06-21 17:38:16
Its true
Angie - 2016-06-23 18:15:06
I would never use this to make a decision in my life. I've asked questions that I already knew the answer to and the answer I got was wrong. It left me more confused
Naeem zada - 2016-07-18 18:16:34
This is awesome love meter
- 2016-08-06 22:29:25
Hope its true
- 2016-08-07 04:21:19
I'm inlove and i find out how the person feels about me and its consolating and fun eigther its true or not you're geting responds to your intition and its not harming know one.
kuldeep - 2016-09-24 08:32:38
love love love
mandakini - 2016-09-28 12:11:45
love is life
Titus - 2016-10-25 20:09:22
I am in love with a girl. But she is a third year student and i am a first year.. Calculating her petcentage 86%. Can she accept me as her soulmate for life!?

STUPID LOSER - 2017-04-07 17:18:54
I love it
Angela - 2017-04-16 04:30:36
I don't know what the problem is with your love and harmony meter but for 5 days it read 65% then for 2 days it said 98% now it's back to 64%. For the past 7 days my boyfriend and I have been happier then on the days in the past when your meter said 80%. You say to use this to make decisions, there is no way I would use this to make a decision on my happiness based on false information.
B
Angela L Carter - 2017-06-05 05:41:40
Your love and harmony meter is doing it again. Yesterday it changed 3 times in the span of 2 hours. An hour ago it told me the love and harmony was 78% now it says 40%. I just got home from my boyfriend's house and we are absolutely great. The love and harmony was and still is more than 40%.